Latest Ponty Developments
Although Ponty has been going to the dogs for years, even though the council spent millions on half a dozen useless 'I Love Ponty' websites, Lost Prophet words etched into pavements, kerbs that are easier to trip over for the 'Make A Claim' insurers and 'Do Up Your Shop Front If You Are Owned By The Market Company' schemes, recently there has been real change.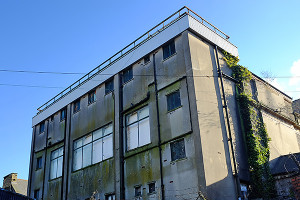 I'm thinking of the freezing cold, outdoor swimming pool, which is very impressive and hopefully will be a great attraction for the town bringing in literally millions of visitors as the glossy, expensive literature and above cringe-worthy websites tell us – yeh right!
But what else I hear you ask? Well, the council sold off (or leased – not sure?) the best arts/music venue in the borough – the Muni (while keeping the two least profitable ones – strange business decision that one?) and guess what it is now open again!
Wow! Can't wait for those new music hall shows!
And we also hear that arts council funding (think Owen Smith MP's dad – chairman of the arts council) will help transform the YMCA into yet another 'arts venue' so we'll have two centres in Ponty.
Oh yes, and now a new 'Covent Garden' development is proposed for the Market Company owned, fire-trap Town Hall (albeit with taxpayers money not the owners money), so we might even have three!
Well, I don't know about you but I can't wait for all these so-called 'arts' buildings to open, we'll be spoilt for choice! You can imagine the debates in living rooms up and down the valley.
'Should we take in some Puccini at the 'Muni' or Chekhov at the 'Garden', Chantelle?' said mother of eight, Leanne, 26, from Tonypandy.
The question does arise though – is anyone making any money out of these schemes? We couldn't possibly use the word 'corruption' so will have to make do with 'scrutiny'. Hello? Anyone?
Meanwhile in another part of town; called the real world, RCT announce a discount card for over 50s who are on low incomes.
RCT council (that still owes tens of millions, and is making huge job cuts and service cuts) has also pledged to take in Syrian refugees! So maybe we could turn the Town Hall into a mosque? We may be needing one soon.
---